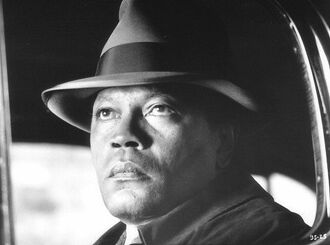 Gideon is a graduate of Howard University and tribal lawyer for the Choctaw Nation. Not fully accepted due to his status as descendant of Choctaw Freedmen, he still remains a stalwart defender of black and indian rights. Despite constant pressure and censure from his peers, he remains a cool, tough customer in the courtroom.
Ad blocker interference detected!
Wikia is a free-to-use site that makes money from advertising. We have a modified experience for viewers using ad blockers

Wikia is not accessible if you've made further modifications. Remove the custom ad blocker rule(s) and the page will load as expected.