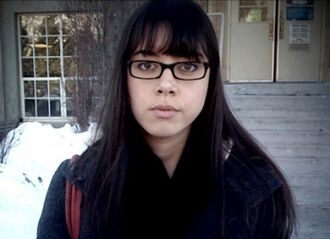 The first female reporter to be hired by the Mohegan Star, she's been relegated to running errands for more senior reporters. Her job mostly constists of doing interviews no one wants, and being sent out to get lunch. She's got a reputation amongst the staff writers as a strange bird, she none the less has the uncanny ability to find herself right place at the wrong time.
Ad blocker interference detected!
Wikia is a free-to-use site that makes money from advertising. We have a modified experience for viewers using ad blockers

Wikia is not accessible if you've made further modifications. Remove the custom ad blocker rule(s) and the page will load as expected.