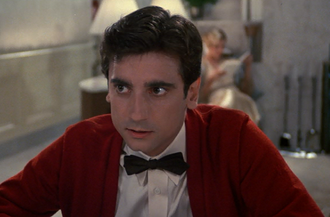 A firebrand if there ever was one, Fink is as ruthless on crime as the criminals are on the innocent of New Dresden. He sent Joe Fats to Keystone three years ago and since then he's taken down a score of other hoods. Despite his vicious attacks on the criminal population he has refused to allow any level of crackdown on ethnic groups or sexual deviants. He is a stalwart defender of the constitution and the practice of individual liberty. He is both a bane of crime and to Richland who thinks he's nothing than a little jew upstart.
Ad blocker interference detected!
Wikia is a free-to-use site that makes money from advertising. We have a modified experience for viewers using ad blockers

Wikia is not accessible if you've made further modifications. Remove the custom ad blocker rule(s) and the page will load as expected.