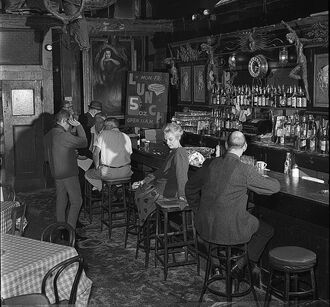 As old as Slaughterhouse Row itself, Polanski's is where the community of Polish, German and Russian workers from the meat packing and shipping industry come here to blow off steam and occasionally smash up the joint. Illegal betting is often allowed upstairs in the gym for unlicensed fights. Closed on Sundays for weddings.
Ad blocker interference detected!
Wikia is a free-to-use site that makes money from advertising. We have a modified experience for viewers using ad blockers

Wikia is not accessible if you've made further modifications. Remove the custom ad blocker rule(s) and the page will load as expected.