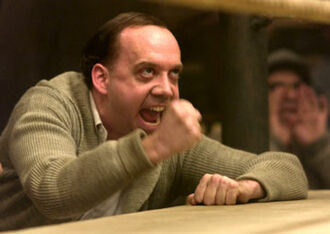 A B-17 pilot in the Army Air Corp who flew with the 394th Bomb Squadon 5th Bomb Group (H) over Germany during the war. A man known for his unflappability and nerves of steel, up until a night raid over Germany in late June of 1944 when his plane encountered what would later be reffered to as "Foo Fighters". After the encounter Winters lost his nerve, eventually losing his Wings and being grounded as a Radio Operator for the remainder of the war. At the end of hostilities he was medically discharged  under Section 8 and went back to his home town of New Dresden. Now he Captains a tug boat instead of a B17 and operates a pirate radio station from the craft known as "Dead Reckoning". He's been obsessed with discovering the truth behind the things he saw in the war and has devoted himself to revealing once and for all that the truth is indeed out there.
Ad blocker interference detected!
Wikia is a free-to-use site that makes money from advertising. We have a modified experience for viewers using ad blockers

Wikia is not accessible if you've made further modifications. Remove the custom ad blocker rule(s) and the page will load as expected.