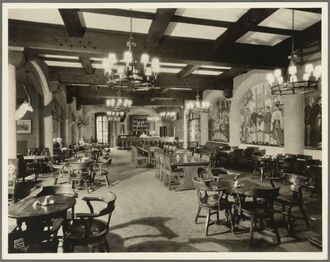 The oldest gentlemen's club in Mohegan, only those men on the social register are invited. Despite this, visitors are welcome when escorted by members. While the power players smoke cigars, play pool and jockey for position, the real wheeling and dealing occurs in the tea room across the street with the socialite wives.
Ad blocker interference detected!
Wikia is a free-to-use site that makes money from advertising. We have a modified experience for viewers using ad blockers

Wikia is not accessible if you've made further modifications. Remove the custom ad blocker rule(s) and the page will load as expected.