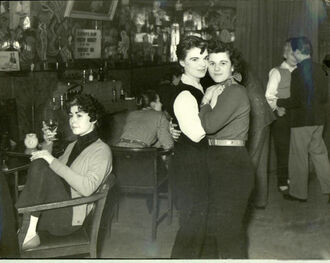 While not officially a lesbian bar, after being purchased by underworld elements years ago it has gained popularity with gay clientele. Originally converted from a civil war stable to a general mercantile, fire gutted the building and it was revamped into an more upscale saloon for higher class closeted individuals. Raids and harrassment are common, as are undercover police seeking an easy collar.
Ad blocker interference detected!
Wikia is a free-to-use site that makes money from advertising. We have a modified experience for viewers using ad blockers

Wikia is not accessible if you've made further modifications. Remove the custom ad blocker rule(s) and the page will load as expected.